My clinics are currently held at the following premises. If you are attending a consultation, please be sure to check your appointment offer and confirmation emails for location. Currently if you have a Monday or Tuesday appointment, then it is at Wimpole St, if it is a Wednesday appointment then it is at Davies St. From 2019, all appointments will be at Davies St.
54 Wimpole St, London, W1G 8YJ
This is  a 10-15 minute walk from Oxford Circus or Bond St Tube.  The premises is wheelchair accessible, but please give advance notification if wheelchair access is required.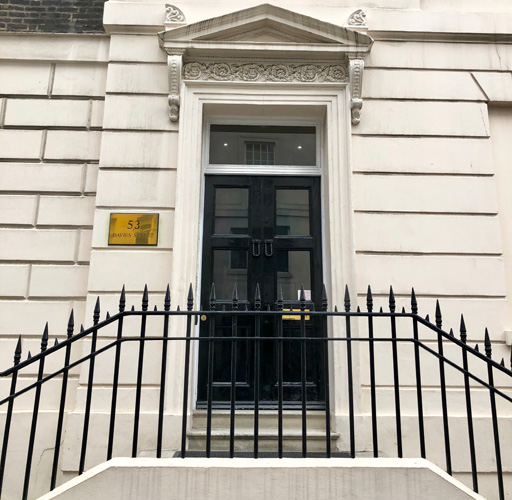 53 Davies Street, Mayfair, London W1K 5JH.
This is around a 5 minute walk from Bond St Tube and is on the corner of Davies Street and Brook Street, diagonally across and along from Claridge's Hotel. As a heritage building, 53 Davies Street does not have disabled access. Please press the CALL button to access the reception area.  If you use a wheelchair or have other mobility issues, please indicate this before confirming your appointment, so that you can be offered an appropriate location for your consultation. Please note that this is not an address for written correspondence.